This Show Sponsored By: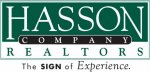 The Most Beautiful Love Story Comes To Life…
Beauty and the Beast
A tale as old as time in this Disney classic that tells the tale of an enchanted prince in the shape of a hideous beast and the intelligent woman who enters his life and must learn to love him if the curse is ever to be broken.
Presented by Pixie Dust Productions opening December 9th at Portland's Newmark Theatre. Join the Beast, Belle, Gaston, Le Fou, Lumiere, and friends as they embark on a grand journey filled with adventure, cheer, and learning to love. With the classic songs, "Be Our Guest," "Something There," and "Beauty and the Beast," this will be a musical experience the whole family can share and enjoy. Based on the Academy-Award winning animated feature, the stage version of Disney's BEAUTY AND THE BEAST has enthralled Broadway audiences for over 14 years. Disney's BEAUTY AND THE BEAST is by Linda Woolverton (book), Alan Menken (music), Howard Ashman, Tim Rice (lyrics) and is produced in agreement with Musical Theatre International.
BEAUTY AND THE BEAST opens Saturday December 9th, 2017 and runs through December 24th, 2017. Tickets range from $30.00 to $58.00 with student, senior & group discounts. Evening performances are at 7:30 pm. Saturday and Sunday Matinees are at 2:00pm. See the show calendar www.pixiedustshows.com for the complete performance schedule. Tickets on sale now and can be purchased in person at the Portland Center for the Performing Arts Box Office at 1111 SW Broadway or online at www.pixiedustshows.com.
P I X I E D U S T PRODUCTIONS "WHERE PROFESSIONAL MUSICAL THEATRE SHINES"
BEAUTY AND THE BEAST is widely considered the best Disney musical and tells the story of Belle, an intelligent young woman scorned by her townspeople for being a bookworm, weary of fighting off the advances of the arrogant Gaston and dreaming of escape. When her father gets lost in the woods and captured by the forbidding Beast, a once-handsome prince turned into a monster by an enchantress, Belle goes off to rescue him. Taken with her, the Beast agrees to release Belle's father if she agrees to stay with him forever. Initially repulsed, Belle soon finds much to appreciate in the Beast's hidden, tender nature. The Beast's servants — a clock, a teapot, and a candlestick — see Belle as their salvation: if the Beast and a woman fall in love before the last petal of the rose falls, they all will be free from the curse. The songs are first-class, the tale is told with sincerity but not sentimentality, and the characters of Belle and the Beast are complex individuals who defy stereotyping and change over the course of the story and lead us to a fairytale ending. BEAUTY AND THE BEAST will be directed by Greg Tamblyn and will feature local favorites Erin Tamblyn (Belle), and Broadway performer Brandon Andrus (Beast). They will be joined by Stacey Murdock (Gaston), Dan Murphy (Maurice), Dale Johannes (Lumiere), Joe Theissen (Cogsworth), Amy Jo Halliday (Mrs. Potts), Megan Misslin (Babette), Pam Mahon (Wardrobe), Peter Liptak (LeFou), Jennifer Davies, Christine Greenhalgh, Ecaterina Muller (Silly Girls), Aurora Tamblyn (Carpet) Will Corwin (Chip), and Seth Renne, Shawn Rogers, Ryan Monaghan, Anthony Chan, Jeremy Garfinkel (Featured Ensemble).
Special appearance by the award winning Jefferson Dancers (Artistic Director Steve Gonzales) featured in the "Be Our Guest" number. The Award Winning Artistic team includes Music Director Alan D. Lytle, Choreographer Kevin Clark, Lighting Designer Mark LaPierre, Set Designer Alex Berry, and Costume designer Deane Middleton & the Marriott Theatre.
Disney's BEAUTY AND THE BEAST is presented by The Hasson Company Realtors.